Okay, so after roughly 60 grueling minutes of hunting it down, I finally managed to find what appears to be the official website for Quiz RPG,
http://colopl.co.jp/magicianwiz/
After following some links there, I found the official colopl Youtube Channel,
https://www.youtube.com/user/coloplinc/videos
At which point I found some fun commercials for the game you've probably heard of if you're reading this blog. :P
I figured I would just show them to you guys for the heck of it, so here we go,
Commercial #1: Kimono girl with talking cat
Commercial #2: More clothes!!!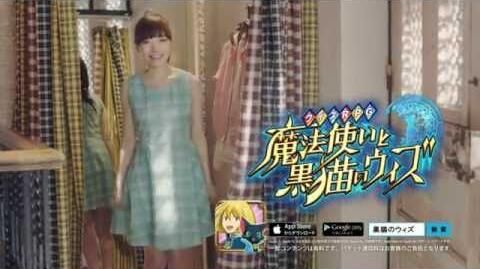 I gather that these first two are the girl being asked the question and her answering it being the end...I don't speak Japanese, I would love to, I should really take a class, but for now, I don't.
I'll leave you with the epicness that you have all seen before, the opening title to the game, naturally,
I maintain that Quiz RPG would make a great anime...maybe one day.
Cheers!
Ad blocker interference detected!
Wikia is a free-to-use site that makes money from advertising. We have a modified experience for viewers using ad blockers

Wikia is not accessible if you've made further modifications. Remove the custom ad blocker rule(s) and the page will load as expected.